May we spend a few moments of pleasure together? With no worries or fears, no yesterday or tomorrow. Find out where you fit in while sharing this in
May we spend a few moments of pleasure together?
With no worries or fears, no yesterday or tomorrow.
Find out where you fit in while sharing this information.
The Big Island of Hawaii.
It is beyond magnificent, it is a miracle!
Taking a deep breath we begin in Kona, lounging in a chair or perhaps under a tree at the water's edge as the tide slaps the sand near your toes. With a contented sigh the sun slides ever so gently below the edge of the sapphire-blue ocean horizon. With no clouds to obscure the setting sun a tiny burst of green flash in the final second of daylight is a mere twinkle that each of us savors long after it has vanished.
As glorious shades of burgundy with golden hues light the heavens these sunset moments belong to each of us forever. Gratefully the day is done and we sleep peacefully, knowing we will spend one more day in paradise when we wake.
Embracing the next day's dawn we will explore boldly the many wonders. In our minds eye we clasp hands to leap into the sky for a view of awesome revelation.
Gliding low, yet unnoticed, there are songs from the birds and wind in the trees. Air currents cradle our spirits as a gust of wind carries us. Puuanuhulu is to our right where the mountain appears as am emerald green upside down cupcake and to the left a sliver of coal black lava rock meets the ruffled water of the Pacific Ocean.
Gliding gently past the majesty of Mauna Kea, home of the most brilliant star gazing on the planet, and Mauna Loa where the weather station tops the summit peak we gaze beyond to the Kohala Mountain. Ahh! The Kohala mountain that has not rumbled for over 60,000 years, with layers of every shade of green from amber streaks at the top on down to trees so dark at the foothills that from a distance they appear black. Such breathtaking beauty defies description.
Drinking deep of the morning dew we slip closer to Kamuela and the rocky slopes of Kona fall behind to reveal deep rich soil. Cabbage and tomato farms mingle with the scent of roses here. Ruby red, buttery yellow and pastel lavender, to name a few, can only be outdone by a bold double rainbow arching across the azure sky. It is shaped like a horseshoe that some invisible hand stretched wide.
We float for a moment in this stretch of Gods vivid blessing bathing in HIS handiwork. Our bodies awash in the glow of lovely colors, glowing green and luminous shades of blue, purple and gold. We are immersed in utter contentment. God sent this covenant to infuse us with strength in the knowledge that He fills us here. The radiance fades as clouds drift by and we soar quickly over the town of still sleeping inhabitants. Over miles of rolling pasture with mildly curious cattle that are a restful sight.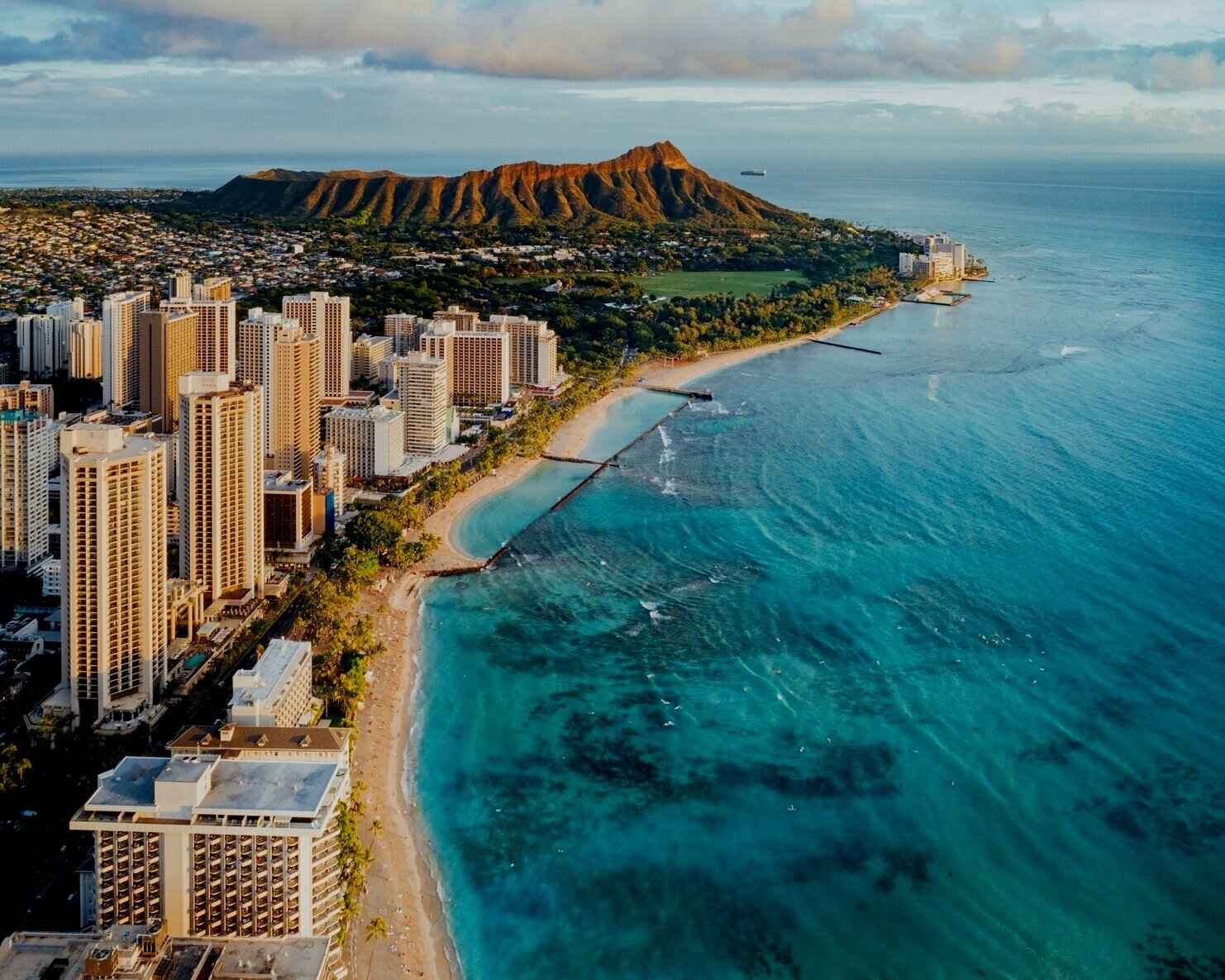 Honokaa is coming into view. Steep cliffs drop sharply to the Valley of the Kings, Waipio Valley. A cove of sandy beach far below is parted through the center by a river like a zipper might part a pair of jeans. Waterfalls come together to embrace as they splash together forming the river beyond the deep woods at the back of the valley.
Gleefully soaring overhead, we pass tiny towns. Paauillo, Papaaloa, Lapahoehoe that dips to a park with waves crashing mighty and splashing anyone within hundreds of feet from the shore, and Ninole with it's 180 degree view of the sparkling sea as waterfalls caress the hillsides to form swimming ponds near the mouth of the coast.
Once these were sugar cane worker villages that have converted slowly to a segment of original ideas. Ginger root, papaya, eucalyptus trees grown for a quick crop for paper mills, bananas heavy laden with bundles bagged to protect them from bugs are just a portion of ideas of new young pioneer farmers learning to become good stewards of this land.
Drawing closer to Hilo the ocean color is so dramatic and sharp that it seems to reach out to fondle us with Aloha. Hilo bay begins to stir as the fireball sun peeks over the mountain washing multi colors of purple haze across the landscape as far as the eye can see. In the blink of an eye, the sun is high overhead and the storekeepers are turning the key to unlock each establishment to begin this new day.
Gliding silently forward through the morning mist with traffic ambling below we head upward toward the faint glow of the distant Volcano that continues to add new land growth. Drawn in wonder over the Puna district with wild orchids growing in the fields where mango trees tower heavy with a new harvest of succulent fruit we continue to be amazed at GOD'S handiwork.
Rays of sunshine play peek-a-boo through the mighty Forrest of Hapu'u ferns, fragrant Ginger, and Ohia trees with their Lehua flowers of scarlet and honey gold blossoms.
Once over the mountain, the Kau desert stretches from the ocean shore to the hills at the right so flat at the top it appears to have had some giant from an unknown land saw off the peak. Barren open space seems unending as we push on to pass over the Punaluu Park with its sand so black one might suspect diamonds to be hidden beneath. Certainly, the glittering specks make it seem to be so. No, perhaps the treasure is the memory we store of what we see.
Upward and onward is the lush sleepy town of Naalehu. Home-made snacks from roadside stands mingle with the breeze to tempt our senses. Not a moment away we spy a golf course meandering over gentle slopes with clusters of lovely homes in a place called Discovery Harbor.
Uphill once more brings us to Southpoint which thrusts out into the ocean like a hood of a car that could double as a lover's leap. Razor-sharp cliffs plunge to the southernmost point in the entire United States. Rumor has it that the only true crystal mountain lies beneath the turbulent waves to feed the Big Island with powerful cosmic love. Fishing boats bob up and down in the water as nets are cast along the shoreline to draw in bursting with lobster the sizes of footballs.
This last portion of our voyage is an amazing mixture of old lava flows and Forrest. Past the roller coaster ride of Napo'opo'o road and Kealakekua Bay with a brilliance of bougainvillea, bird of paradise, and hibiscus everywhere, this Eden proves to be as hypnotic as a wild gypsy dancer.
Glorified by this time of rapture we spy Kailua Village ahead. Clustered around the bay where the Kings of long ago claimed for their home base, glittering lights of modern-day residents dot this once sleepy fishing village as dusk pulls a soft blanket of the evening once again across the sky as sunset draws near.
We that reside in Hawaii,
are a breed of people apart.
Settling here from far and wide,
to create a brand new start.
Brilliant minds and misfits,
share the mountain with the shore.
A mixture of many colors,
with room enough for more.
Hawaii is the best horizon,
of wonders to explore.
The Big Island is a treasure,
of memories for us to store.